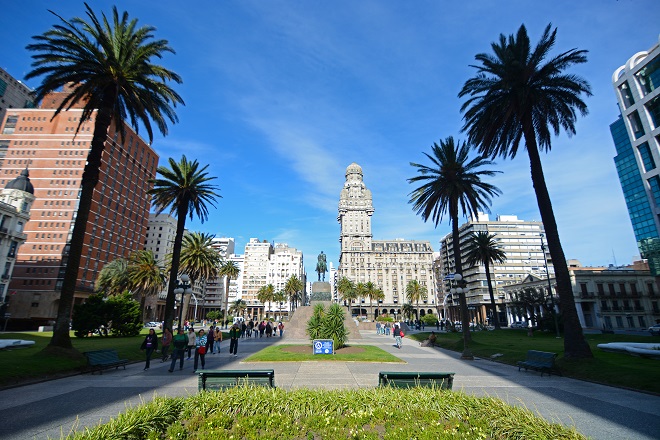 The incidence of quality of life is a fundamental factor for the number of families that decide to settle in Uruguay to grow. Many foreign businessmen (some belonging to important economic groups) have moved to establish their residence and start new businesses in Uruguay. Many take advantage of tax benefits to work from Uruguay to the region and the world .
Uruguay is attractive to foreigners due to its investment grade, institutional framework, legal certainty, tax benefits, respect for the rule of law and foreign investment.
Among the most used tax incentives we can find: Investment Laws, Free Zone, Free Port, Temporary Admission. These are added to other tax exemptions for those who choose to reside fiscally in Uruguay as the criteria to record income and investments inside and outside Uruguay.
Foreign investment has not stopped arriving, although it has not yet reached the high levels that the government intends. The expectation is to grow leveraged on market freedom and greater political and economic certainty.
There is no doubt that the economic, political and social situation of the countries of the region has favored Uruguay.
One of the unexpected advantages of Uruguay during the pandemic was the government's handling of it. The most important definition was not to restrict the movement of people at any time. Supported from the beginning of the health emergency in the local scientific system, technology, public-private inter-institutional work and appealing to the responsible freedom of Uruguayans, the government was able to face the pandemic by mitigating the most harmful economic and social impacts.
Given this, the pandemic no longer acts as a brake on economic activity and on the increase in investments and settlement of people in the country. There are clear signs of economic growth combined with the interest that Uruguay has from abroad. The country is in a phase of economic recovery and also has very attractive financing conditions.
On the other hand, companies that were already installed in Uruguay are expanding their operations, developing areas of innovation. Namely:
Development in Cryptoactives, International Funds, Multilatino Groups and/or buyers of Uruguayan companies, among others.
In many areas of the economy, a lack of qualified personnel is beginning to be felt. It is necessary to attract entrepreneurial talent so that new companies can be created to scale and replicate the business model in the region. For this, the government calls for training and to keep the country's doors open to entrepreneurs who want to live and work in Uruguay.
These advantages favor and feed back the country's competitiveness to generate new development opportunities in Uruguay.
Contributing Advisors